Spread the Love
Brother's Pizza Gift Cards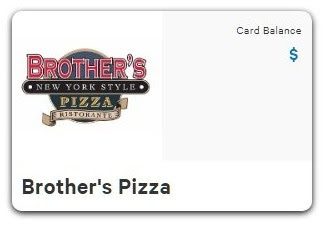 Brother's E-Gift Cards make a great gift. It's quick and easy to send one. Or many.
Just click below to order online and have it sent to an email or phone number. That's it!
Have a gift card and don't remember how much is left?
Prefer an old school plastic card? Just stop on by purchase one in-person!